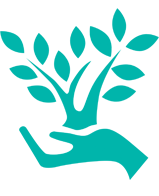 (False) Pepper Tree
Schinus molle
Originally from Peru, Ecuador, Bolivia, Paraguay, Brazil, Uruguay, northern Africa and northern Chile.
Schinus is a Latinised version of the Greek word schinos, an ancient name of a variety of "mastic", famous in the Greek island of Chios for producing an aromatic resin with numerous properties. Molle comes from mulli, one of the popular tree names in the Quechua language.
Evergreen tree, resinous, that reaches 10-12 metres, with a dense crown, more or less rounded and "weeping" type hanging branches. The trunk is thick, ridged at times, with a dark brown bark, which, over the years, cracks, exuding aromatic resins.
Leaves are alternate, compound, pinnate, and arranged in a zig-zag form on twigs, with 5-19 pairs of alternate leaflets, of entire margin, lanceolate, dark green in the beam and somewhat paler on the underside.
Inflorescences in very branched terminal and axillary panicles, with yellowish-white or yellow-green flowers, generally unisexual. Fruit in a balloon-shaped drupe, in a rose to bright-red colour and a rounded seed.
A species of fast growth, very resistant to drought, heat and light frost, but prefers sandy and well drained soils. Due to the large development of its crown and its root system, it is recommended not to place it close to buildings. In addition, by allelopathy, it inhibits the growth of other species around it.
It can be multiplied by seeds, cuttings or buds.
It has many uses: wood is widely used to make poles, as it is strong, heavy, durable and resistant to termites and the aromatic resin of its bark has numerous medicinal uses. The resin is astringent, balsamic, diuretic, expectorant, stomatological and a tonic. The seeds are slightly toxic and have often been used to adulterate pepper and the leaves are used as insect repellents.



Schinus molle


var. areira (L.) DC.




Schinus areira L.




Schinus huingan


Molina

Schinus angustifolia 
Sessé & Moc.
Anacardiacea Family