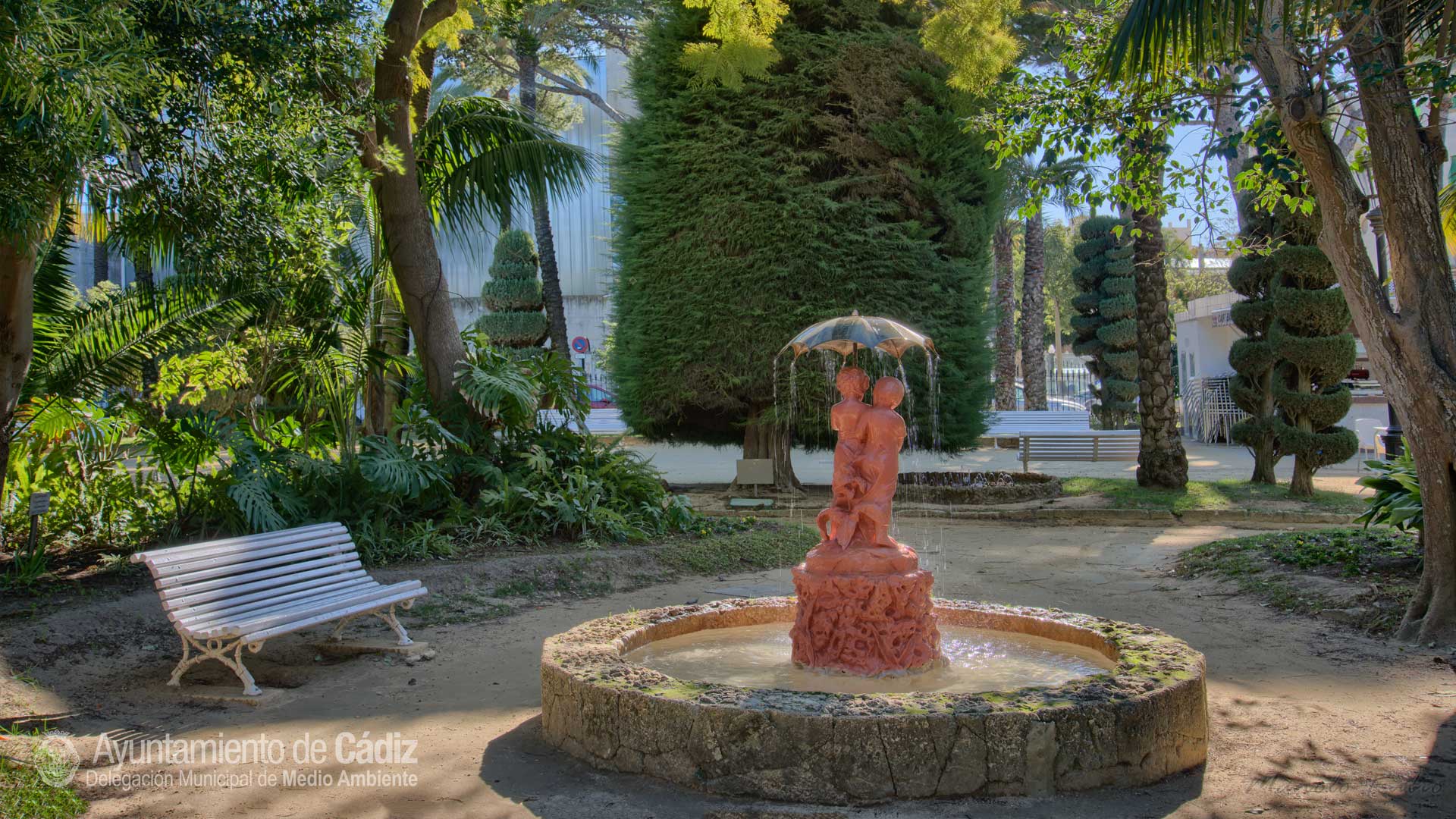 Donated by the illustrious Cadiz benefactor, the Aramburu Family, in the early twentieth century. Before being in the Park, the monument was in the main courtyard of the family palace house in San Antonio Square (Plaza de San Antonio), until in 1907, the owners carried out some reforms to adapt the house to the modernist taste of the time, as a wedding gift for a niece who was going to live in the house. In its place, a marble staircase was built, which currently can still be seen.
The fountain was acquired in Paris on the occasion of a business trip by the Aramburu family. After its donation to the city, it was installed in Genovés Park. It wasn´t placed in the same position that you can find it currently, but was placed just at the entrance door that exists in Paseo de Santa Bárbara until the 60´s which was when it was moved.
This fountain (Fuente de los Niños del Paraguas) represents the allegory of a story. The "Children of the umbrella" ("Niños del el paraguas de Genovés") are called Pablo and Virginia, their names inspired by the novel of the same name published in 1787 and written by Jacques-Henri Bernardin de Saint-Pierre. It tells the story of Paul and Virginia, two childhood friends who innocently fall in love but end up tragically dying when the ship "Le Saint-Geran" which they were travelling on, capsizes. All this is based on a real event that happened in the year 1744.
In the botanical garden 'Garden des Plantes' in Paris, a monument is dedicated to this writer, whose base also includes our children, Pablo and Virginia, accompanied by a dog and not by an umbrella, and as adults.