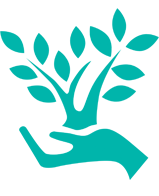 Siberian Elm
Ulmus pumila
Originally from Siberia, it has spread through Central Asia, China and Mongolia, reaching as far as Korea.
Ulmus comes from Latin and means elm. Pumila comes from the Latin term pumilus, -i, meaning small, dwarf, referring to its small cut compared to other species of elm.
Deciduous tree, which can reach 12-15 m. tall, with a crown that goes from pyramidal to almost balloon-shaped over time, a thin trunk with a rough grey-brown bark.
The leaves are alternate, distichous, in the shape of ellipsoid-ovate to elliptic-lanceolate, with simple serrated edge and sharp apex. The midrib is smooth, of intense green colour and the underside somewhat lighter, glabrous or pubescent. It presents greenish flowers that appear in February-March, forming tops of 5-7 flowers, with stamens of violet colour. Its fruit in domed or circular samara, with a seed in the centre. Such an amount is produced in the twigs that it gives the feeling of being leaves.
It is a species of rapid growth, which endures many adverse conditions, such as drought, infection by graphiosis or urban pollution. It requires sunny exposure, deep soils and frequent pruning, to avoid its high foliage breaking.
Species widely used as an ornamental tree, with poor quality wood.
Ulmus manshurika
Nakai
Ulmus campestris
var. pumila Maxim
Ulmus turkestanica
Req.
Ulmacea Family