The Phoenician Gadeiras consisted of three islands: Erytheia and Kotinoussa, separated by the Canal Bahía-Caleta and Antípolis.

The Park
Botanical species
The Park
Layout of the park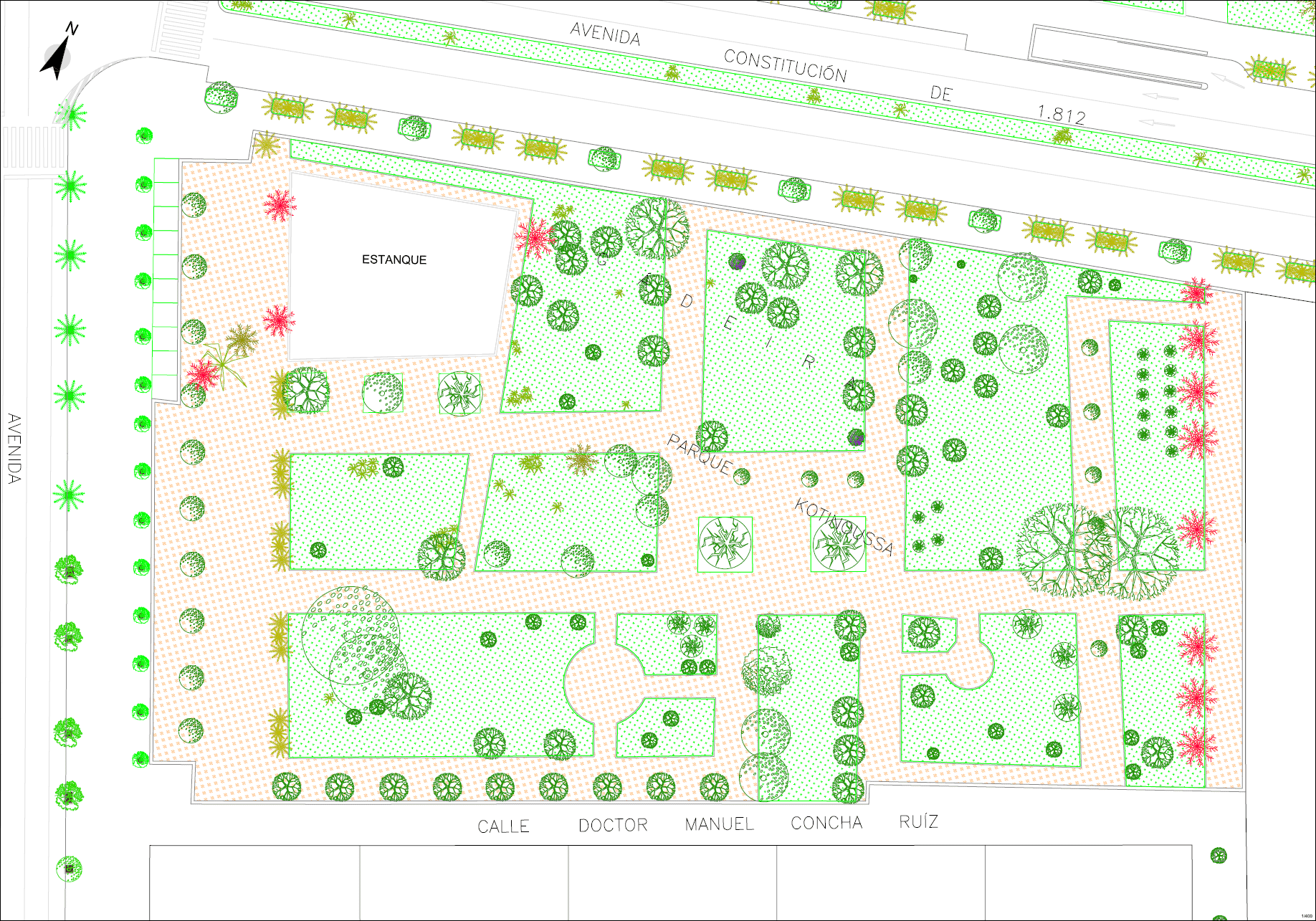 The park opened in 2003, with an area of 9985 m². It owes its name to the Phoenician name, which one of the three islands that make up the so-called Archipelago of the Phoenician Gadeiras: Erytheia, Kotinoussa and Antípolis (Isla de León). Above the Canal Bahía-Caleta that crossed the current old town of Cadiz, Erytheia was the island that was located to the north. From the current San Sebastian Castle to the Island of Sancti Petri was the Kotinoussa Island.
This park rises on land of the old Military Barracks of Varela, and in what in its time were the Phoenician, Punic and Roman necropolises. Taking this historical background into account, this green area contains an added attraction consisting of the cultural and didactic exhibition of different archaeological pieces that arose after the excavations for the construction works of the San José car park and the dwellings of San Arcángel Miguel street. It has an objective of remembering and divulging the historical importance of the Cadiz necropolis. In this way, it is configured as an archaeological park where there is a historical journey through the funerary art of the first civilisations that inhabited Cadiz.
In addition, the design of the park presents meandering routes that invite people to both walk and rest.
Botanical species
Layout of the park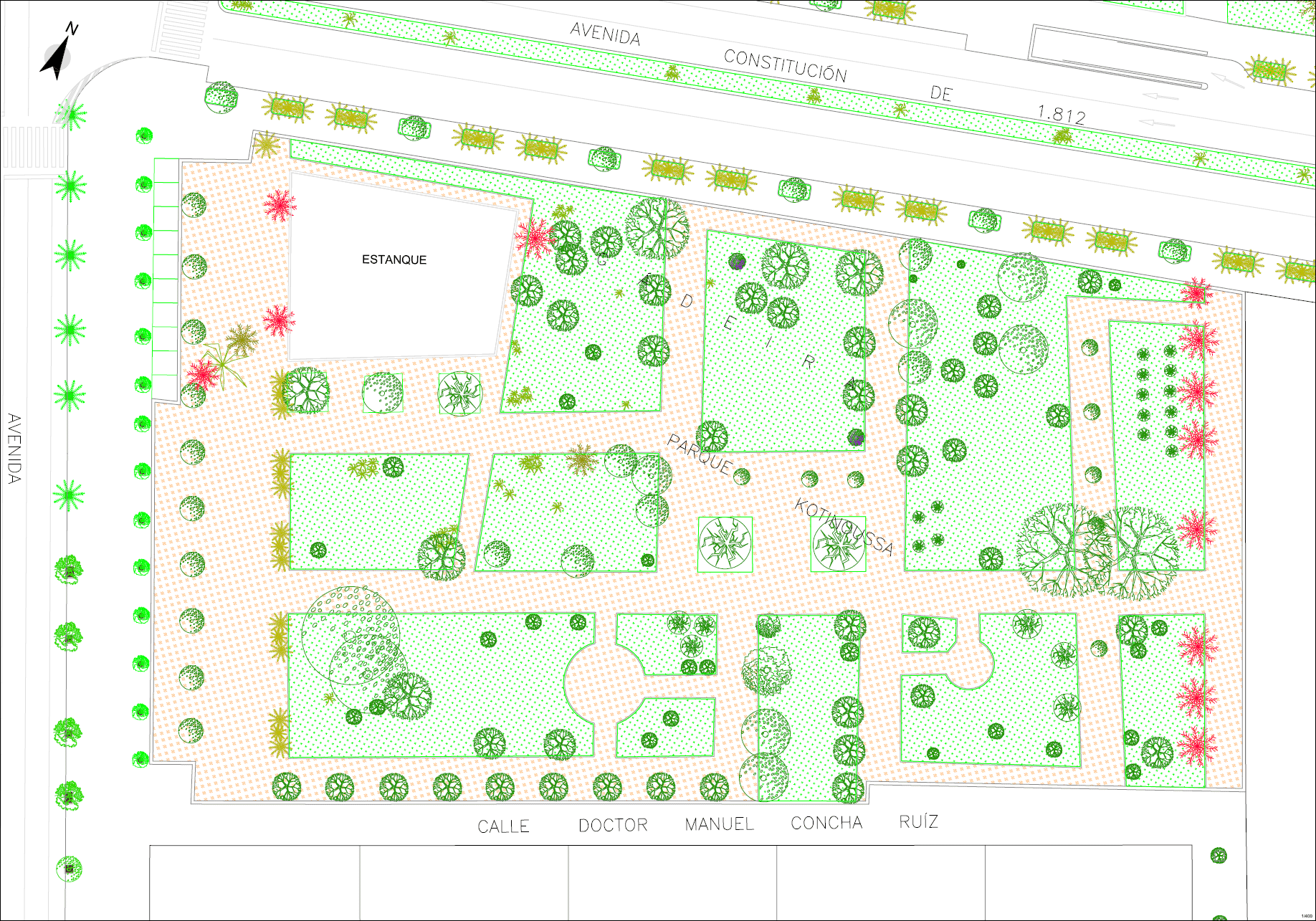 The most important botanical species that make up the Park are:
Araucaria araucana
Brachychiton populneus
Celtis australis
Ceratonia siliqua
Cercis siliquastrum
Citrus aurantium
Chamaerops humilis
Cupressus sempervirens
Dracaena draco
Eucalyptus camaldulensis
Ficus nítida
Jacaranda mimosifolia
Juniperus spp
Lagunaria patersonii
Laurus nobilis
Magnolia grandiflora
Melia azedarach
Musa japónica
Olea europea
Phoenix canariensis
Phoenix dactylifera
Pinus halepensis
Pinus pinea
Pistacia terebinthus
Platanus x hybrida
Populus x canadensis
Prunus cerasifera pisardii
Quercus suber
Robinia pseudoacacia
Salix babylonica
Salix fragilis
Scirpus holoschoenus
Sophora japonica
Trachycarpus fortunei
Ulmus pumila
Washingtonia robusta