Mill of Marea del Arrierillo or Santibañez
It is a tidal mill of the eighteenth century that is located in La Roqueta Salt Lake and borders the east Salt Lake, Nuestra Señora de los Dolores. This L-shaped, three-stone mill, has a large pond, relieving gates and three arches with hub for the driving wheels. It is arranged perpendicular to the water inlet pipe and was built in oyster stone blocks. Two millstones, a stone base and another stone road have been preserved. At present, it is in a very deteriorated state.
There is the possibility of the existence of a third mill in this area. Thus, in the French Nautical Chart of the Bay of Cadiz, which appears in the French atlas "Neptuno" of 1762, two mills are mentioned: One called "Moulin de Sierra" and another one to the west called: "Moulin de la Roquera", which is the only one that is currently conserved in the area and which has been identified as that of Santibañez cited in Madoz and Rosetty.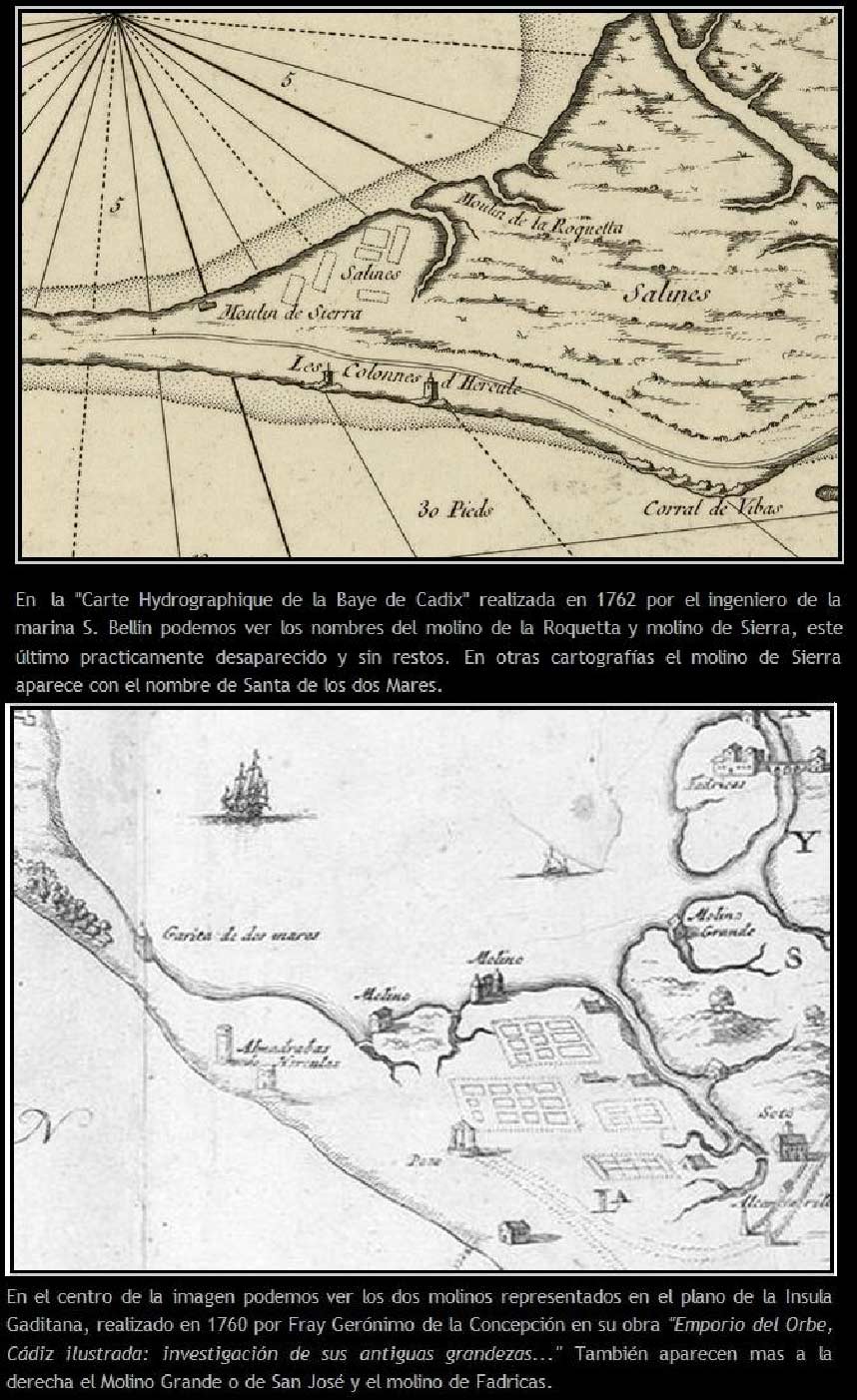 Source: Albinas del Atlántic
This tide mill has undergone various changes of ownership and, as a consequence, its name has changed throughout its history: Arrierillo, Larraque, de la Merced, now to the current Santibáñez, but the name that lasted the longest time was that of La Roqueta.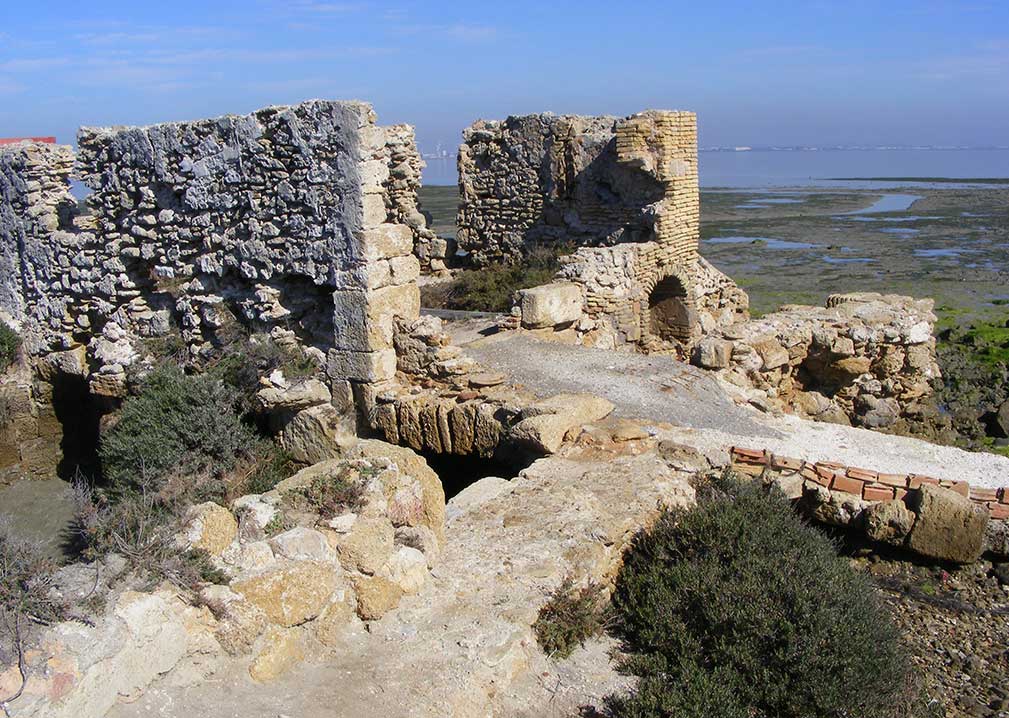 Interestingly, in 1810, this mill was not only used to grind wheat, but it also served as a defence fort. Therefore, the existence of artillery structures is characteristic of the ruins of the mill. It was used to defend the Realistic landing against the revolts of Riego in 1820 and at the end of the 19th century, Don Juan de la Cruz Martín requested authorisation for the construction of a wharf or jetty next to it.